Yes, you can have it all!
Without the daily struggle of
BEING OVERLOADED that makes you PROCRASTINATE and finally not achieve what you want and need to do.
Having too many DISTRACTIONS and INTERRUPTIONS so feel overwhelmed with all the chaos around
Start working with passion and after a few days you LOSE MOTIVATION, FOCUS and CONSISTENCY leaving you deflated.
What's covered in the Course?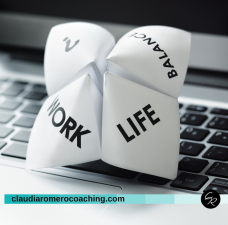 Invest in a BALANCED LIFE
You can ACHIEVE your Goals
You can get CLARITY on your purpose
You can have more ME TIME
It's Time to Clarify What You Really Want and Make a Plan to Succeed
The 5 weeks From Clarity to Chaos will be divided in:
We will focus in planning YOUR OWN S.M.A.R.T.E.R. GOALS that will make a real impact in your life and business. And we will define what you will need to be able to ACHIEVE what has been set during the week.
We will TAKE ACTION in the things you need to achieve your goals, with side to side ACCOUNTABILITY, learning more hacks to get Organised, Automate and be Productive so you can feel proud and in control of your days and how are using your time.
We will cover tools and steps to follow to create HEALTHY HABITS that will help you grow and learn how to manage your activities to get more done in less time. Work in the Mindset you need to keep your MOTIVATION levels high so you can feel amazing!
"Claudia has helped me get clarity and organised in a clear and structured way, before I would always give up due to lack of clarity"
-Ann Harrison
"I definitely feel more organised-you've helped me challenge myself further. I am also benefiting from planning on a Sunday night for the week ahead. This has helped improve my focus at work and at home."
-Michelle Murray
"I have changed my mindset completely regarding how I was tackling large tasks, thanks for all your support."
-Fiona Noble