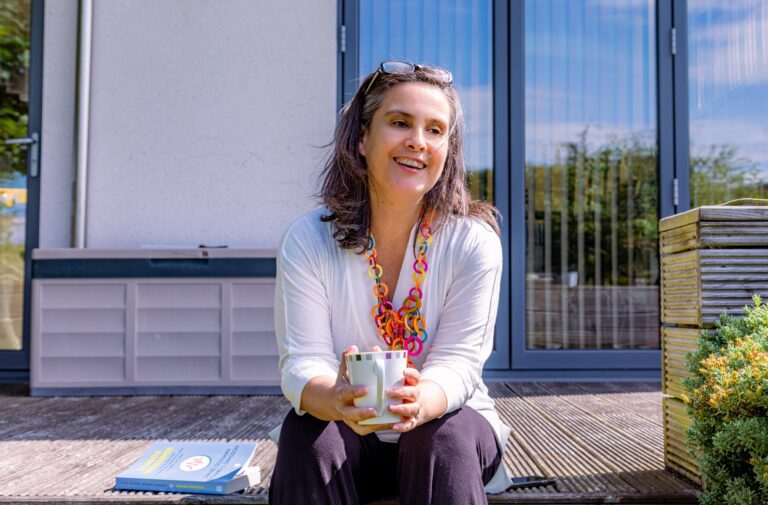 From Chile to Scotland and The birth of
S.O.U.L.
Life is not simple, but it shouldn't have to be so stressful either…
Believe me, I have experienced the highs and lows of life's journey. Despite facing numerous obstacles and moments of overwhelming stress (you will see what I mean), I have developed a unique approach to life that has transformed the way I manage my time and achieve my goals.
I could tell you all about my credentials and studies, but I won't. I only would say that I am a very normal person with a lot of experience in using time effectively and overcoming big hurdles.
How I got to do that?, it all started when I was around 8 and well, the simple truth is that I was Lazy – Yes you heard me right…growing up I was lazy, my priorities were sleep, sports and getting some fun. But being in a very demanding educational system in Chile, duty and education were first, so the important things were, to study and do homework, do house chores and then you can have fun…
So, I found a way to do my homework as best possible in the minimum time possible (so I didn't have to redo it) to have more time to go out with friends…and it paid off throughout my future years at University and a demanding Job in the world's second largest copper producer, Chilean state-owned Codelco.
Now…picture this: I used to live in the toasty confines of Santiago de Chile, where summer sun kissed my skin almost all year round (except in winter!). But then, love struck and I found myself transported to the land of unpredictable weather – Edinburgh in Scotland. One minute it's sunny and the next it's pouring rain! It's like I've moved from the edge of the world in the Southern Hemisphere to the polar opposite North Hemisphere. It's a wild ride, but I wouldn't change it for the world!
Becoming an accomplished professional and successful entrepreneur, in a foreign country, without the support network of my family has been hard, especially when you also have to add doing that while running a house caring for three boys, two of whom require special care and now also dealing with cancer.
I understand the challenges of balancing family obligations and running multiple businesses, staying professional and not losing the joy of life. Through years of experience and practice, I have honed my skills in setting smarter goals, prioritizing important tasks, and leveraging my time and resources to achieve optimal results not only for me but mainly for my clients.
From all the experiences lived and learning about what my clients have to live so I developed The S.O.U.L System a four-step process that simplifies life, organizes tasks, understands habits, and maximizes time and resources. By cutting out unnecessary tasks and responsibilities and creating a personalized system that works, anyone can prioritize their work, achieve more efficiency, and gain a better balance between work and personal life.
My passion and conviction in helping others achieve their fullest potential is my mission. By sharing my proven methods and approach, I have helped countless individuals and organizations gain control over their lives and find fulfilment in both personal and professional areas.
As a speaker and coach, I inspire and motivate others to overcome challenges and rediscover their sense of purpose. My resilience, determination, and never-give-up attitude serve as a shining example of how we can all rise above any obstacles and achieve our dreams.
I am dedicated to changing lives, one person at a time, by helping them rediscover their sense of purpose and live a life filled with love, happiness, and fulfilment. I firmly believe that with the right mindset, strategies, and support, anyone can achieve their goals and make a positive impact in the world. If I can do it…you can also do it! But together we can get to your own S.O.U.L faster.